---
Company IntroductionVTX – The professional global logistic provider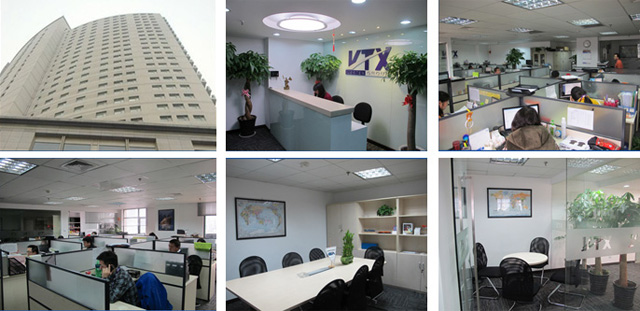 The Foundation:
Vertex-freight (Shanghai) Co.,Ltd. is the A-Class licensed freight forwarder company registered in Ministry of Commerce of P.R.C. offering booking, customs, inspection and other related service.
We can help:
VTX provide the particular, international and professional logistic solution proposal, in order to give the more efficient and convenient value added service, which could assist you to have the better performance and achievement than before.
Our staff:
VTX treat our staff team as the biggest fortune, as they are all well-experienced and with passion and good sense to serve the clients. The management team has rich forwarder experience for many years, also lead a good internal communication. We hold regular training process for our staff, to build up own company culture and make everyone to be in a family.
The development:
Now we could offer the export / import customs declare service at each seafreight terminal and air port, and plenty of truck service, our warehouse and terminal 24 hours on duty, all the information connect to the IT system in the downtown office. We have established the good relations with each shipping carriers and air lines, and also has the completed agent network both domestic (Dalian / Tianjin / Beijin / Qingdao / Ningbo / Xiamen / Guangzhou/Shenzhen / Hongkong etc.) and worldwide base ports.
Our competition:
Our sea freight advantage trade lane is U.S.A / Canada, Japan, Europe / Mediterranean and Middle East / Gulf Area, we have the most competitive freight rates and agent net work.
With providing the good rates price, the more important is the quality service, which is the basic for forwarder business. We always stand to improve the service to customer, while develop the business.
The service scope:
Export combine transportation (Air & Sea), import through transportation (Air & Sea), import / export customs clearance and cargo inspection (Air & Sea), sea air combine service, container & bulk inland haulage service, domestics rail service, free zone bonded logistics service, break bulk service and freight insurance etc.

©Copyright:Vertex-freight (Shanghai) Co.,Ltd. 沪ICP备13003959号

E-mail: info@vertex-freight.com Tel: +86 21 55560723 , 55560069 , 55560103